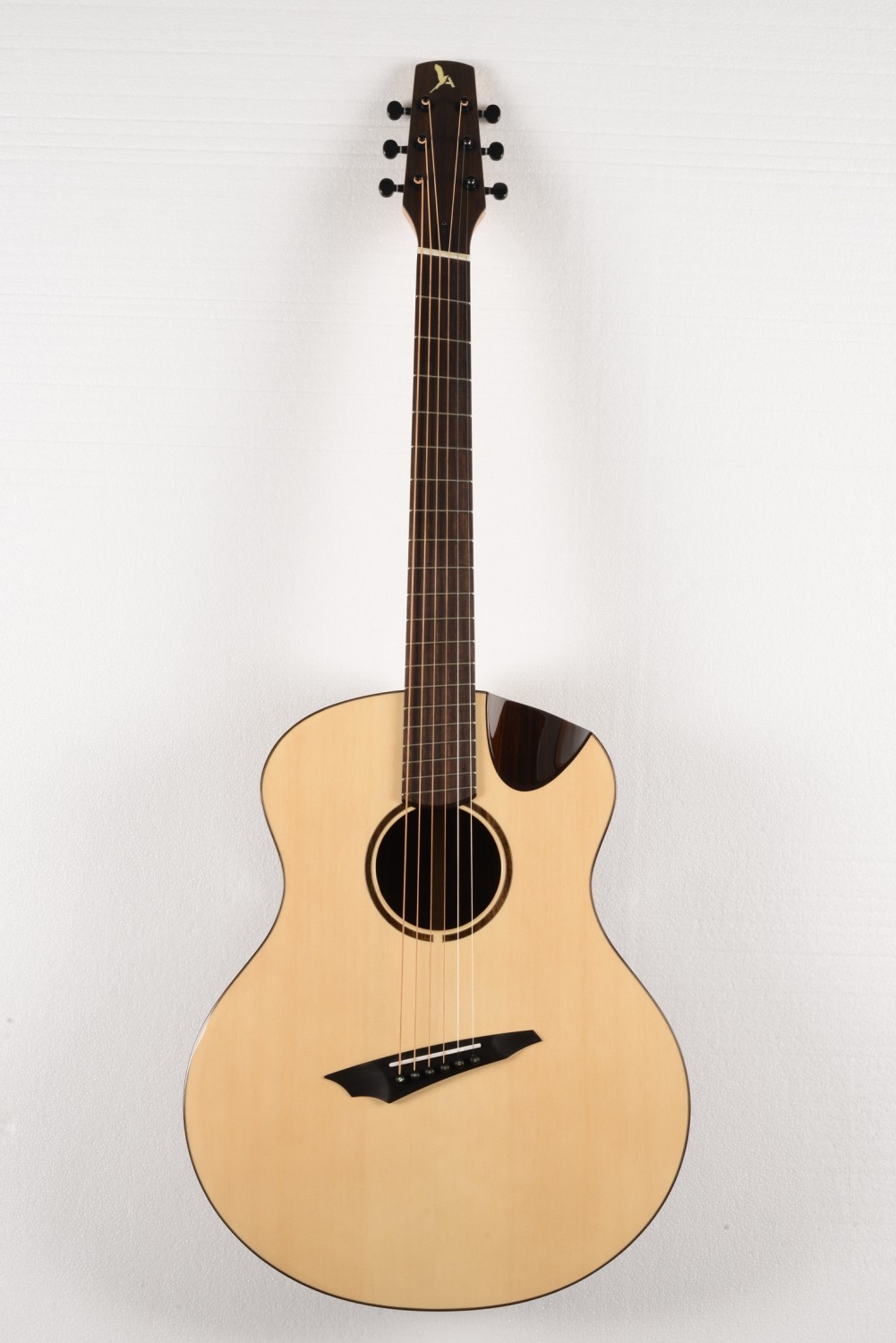 It has only been a couple of months since we announced the availability of the fan fret (multi-scale) option on the Songbird and Skylark. The interest from guitar enthusiasts has been tremendous. Not only lots of inquiries but also lots of orders with this option.
The trade publications have also heard about what we are doing and here is the first review that was recently done and published in the April issue of Acoustic magazine. Read it here.
You will not find a more affordable, high quality fan fret acoustic than the Skylark and Songbird. Configure and price yours here.